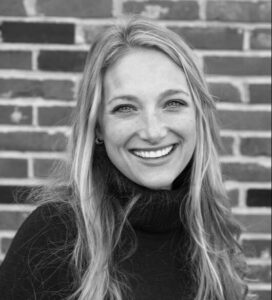 Allie Geer
Yoga Medicine® Registered Therapeutic Specialist E-RYT 500, RPYT, YACEP
My Yoga Story
I began my practice of yoga in 2006, after I was involved in a traumatic car accident. I found that yoga and meditation was an excellent way to handle pain both physically and emotionally.
It was on a trip to Thailand, the following year, that solidified my interest in yoga for therapeutic healing. In 2011 I left the corporate world and moved to Switzerland with my husband and two dogs. I began to pursue my passion here. After meeting my teacher, Stephen Thomas, in Zurich, Switzerland I began to take an in depth look at my practice and accompanied Stephen on a retreat to Bali.
In Bali, I decided to pursue this passion not only for myself, but to teach to others. The following November I completed a 200- hour intensive teacher training program at Samahita Retreat Center in Koh Samui, Thailand. I became pregnant in early 2013 and began looking for complementary practices.
I enrolled in an 80 hour prenatal yoga training with Sue Elkind, founder of DIG yoga. The journey through pregnancy and birth brought me closest to my practice. I was able to nurture the changes occurring in my body, but also truly understood my limitations.
My passion for therapeutics in yoga was truly nourished when I found my current teacher, Tiffany Cruickshank, founder of Yoga Medicine. I completed my 500 hour Advanced Training Certification in 2018. I'm a Yoga Medicine® Registered Therapeutic Specialist. I am currently enrolled in the Yoga Medicine 1000 hour advanced teacher certification, and I assist Yoga Medicine 500 hour trainings all over the world.
Allie's Biography
Allie bridges the gap between Eastern and Western philosophy and principles. Using her extensive experience and knowledge she offers a deep understanding of the human body. She applies a combination of therapeutic techniques to treat pain and dysfunction in the body. Meeting her clients where they are is paramount to her creating a well rounded and balanced plan of action or "Yoga Prescription" to achieve results. Clients receive much more than a yoga session with Allie. They will be empowered to take charge of their wellness plan.
Boulder East West Acupuncture